This post is also available in: Español
The answer is very easy: yes… and no. That is to say, if you like sleeping with your dog (from where we decuce he likes it too, of course) that's the best thing you can do. And if you really love your dog but you consider that you both have a better rest if you sleep appart from each other, not sleeping with your dog is an excellent decision.
Be natural with this matter. Don't let anyone seek for immutable truths about it. In the great HANNIKO human-dog family, for example, there's a big variety of things depending on the occasion. At the beginning our dogs felt really comfy sleeping in our beds, but hey! without our company. And even if we wanted to sleep with them, we probably had to make a community bed with non-standard measures. And at the moment we only make beds for dogs. Premium quality and with the best materials, yes. But not with 4×4 meters.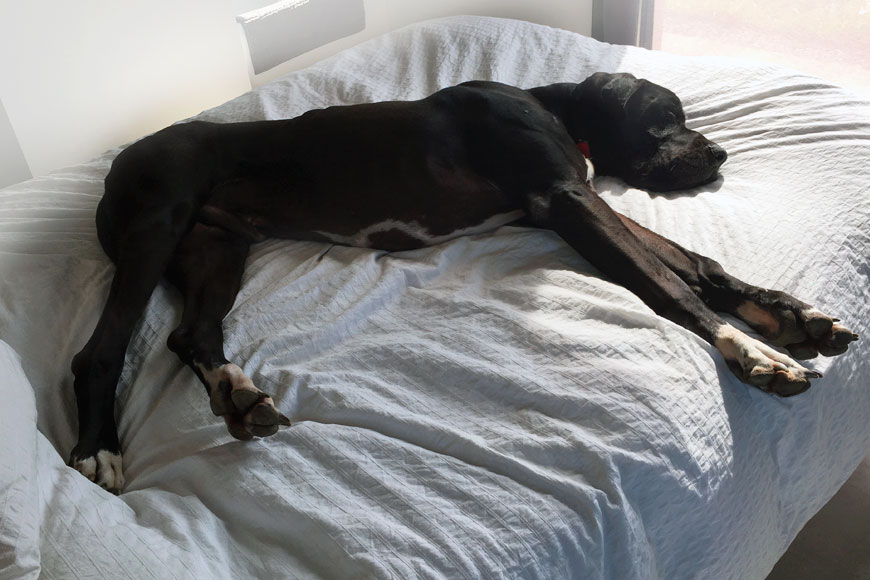 Pros and cons of sleeping with a dog
We can only talk about generalities, but they can be interesting to you. For example, some benefits of sleeping with your dog are calmness, companionship, that sense of security that you get or the fact of strengthening the link between both of you.
On the contrary, a negative aspect of sleeping with your dog would be the discomfort of snoring or a little kick … come on, something similar to what happens when you sleep with your partner. Talking about a partner, this is perhaps the most delicate aspect: if you decide to leave the bachelorhood and start sharing life with another person, the habit of sleeping with your dog is a habit that you will have to change … or negotiate with your new bed partner.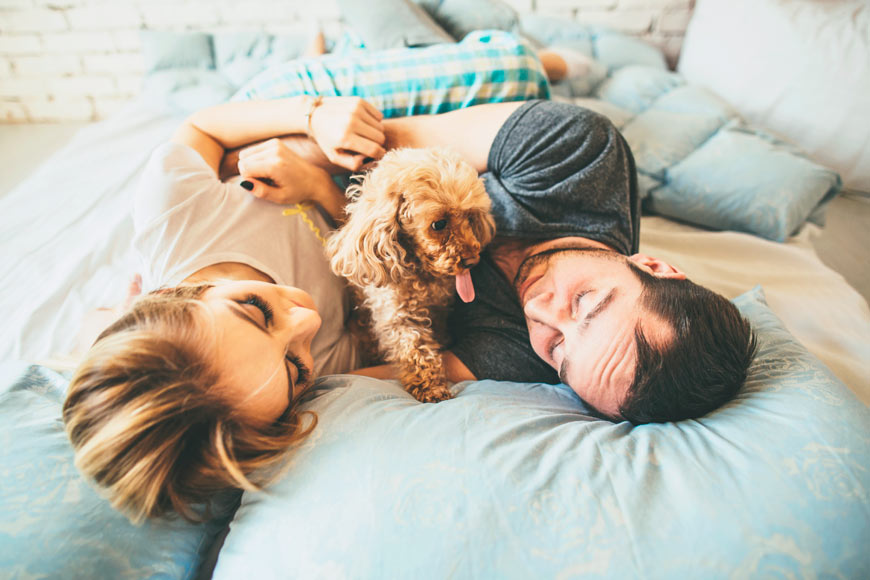 Premium quality beds for dogs: so you never fail
At HANNIKO we have set ourselves the challenge of making dog beds something more than a synthetic cushion or a mat. As we were telling you at the beginning, we know about the pleasure that dogs feel when bumping into our beds, so at the moment we decided to bet on design and on the best materials to create a personalized rest for the furry ones in the house.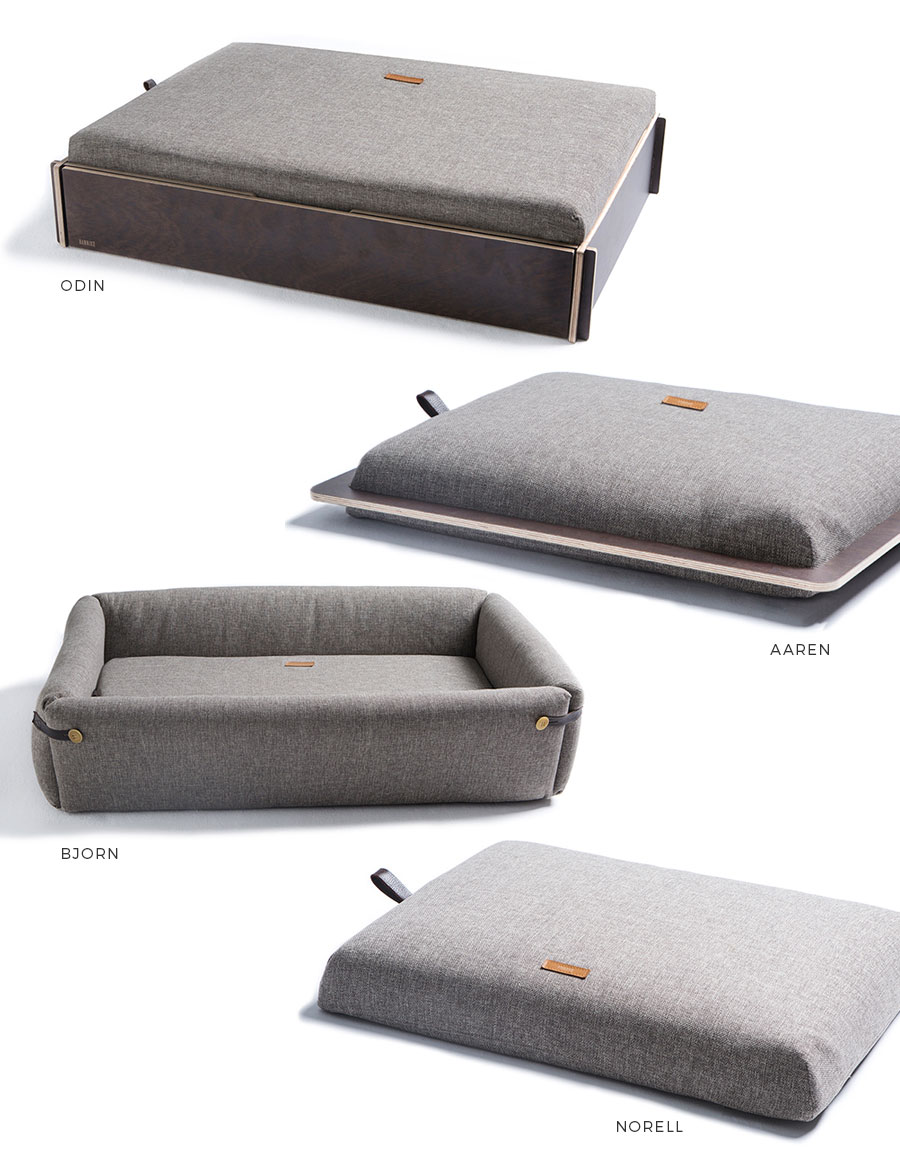 The four HANNIKO dog bed models are Norell, Aaren, Bjorn and Odin. Precisely this last one was recently been prized with a European design award, which reaffirms our philosophy of generating quality products that, in addition to providing the greatest comfort to our pets, are also decorative furniture that increases the style of your home.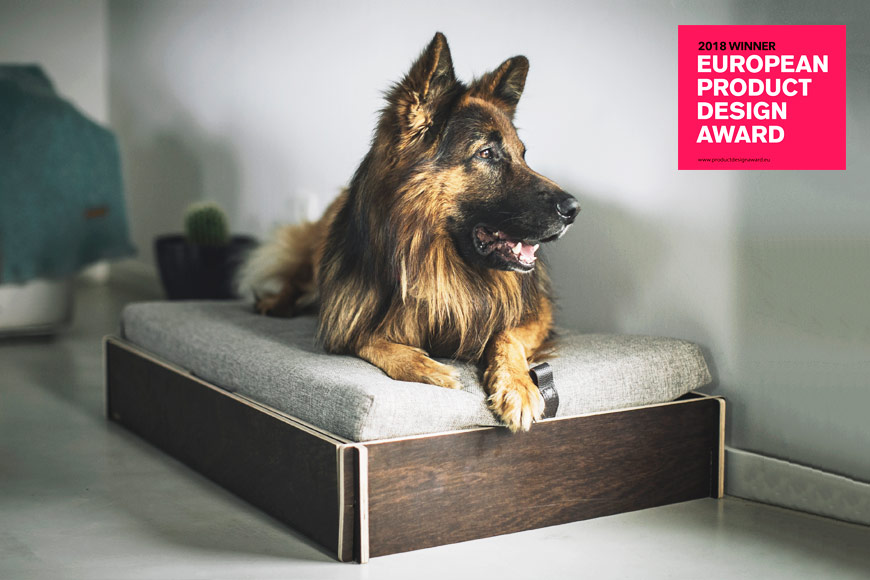 Your dog deserves the best rest
Beds for large dogs, for small dogs and for medium dogs. In HANNIKO you will find different models for different dogs. But always thinking about them, our dogs deserve the best. So, if you prefer to sleep in your bed and your pet has its own, choose your HANNIKO bed and take the rest of your dog to unique levels of personalization.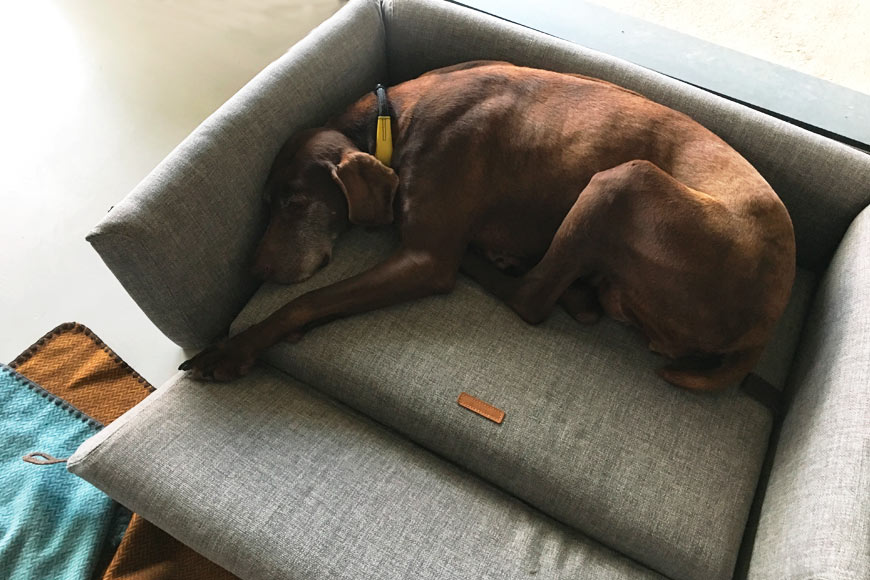 Suscribe to HANNIKO and enjoy an authentic dog life with us.