This post is also available in: Español
There's a breed of dogs who's members are not able to bark. They don't know why. It seems that the structure of their phone system doesn't allow it. So, paradoxically, the basenji, one of the oldest dogs in the world, is incapable of emitting the most characteristic sound of dogs: barking.
To be honest, the basenji dog (who some describe as a mute dog), makes a sound more alike to a wolfs howl. When you listen to it, you might think is actually a dog crying. There's even people who think it sounds like a Tyrolean song!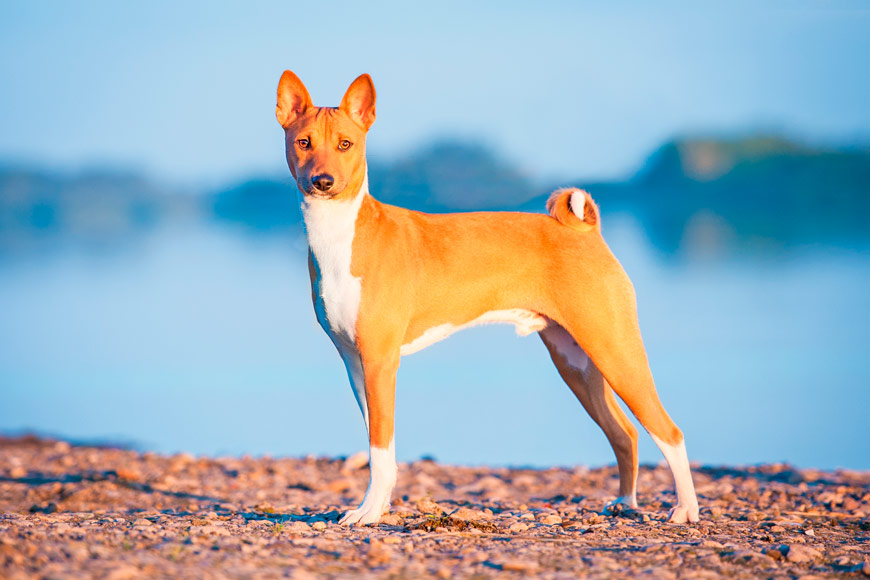 This particularity has its explanation in the morphology of this dogs vocal cords, very similar to those that have been found in primitive dogs or those that have breed cousins, such as dingoes or wolves.
Another ironic aspect of the basenji is that not only do they not bark but in many ways they behave like cats. They have a very independent nature, they practically have the same grooming ritual as cats do, and they're not big friends of the water, just like felines.
The basenji is originally from the center of Africa. It was initially used as a hunting and tracking dog, there's actually representations of its figure in images of the Ancient Egypt.