This post is also available in: Español
Sponsored by Furbo.
All of us dog owners that go to work leaving our best friends home alone, wonder what they do when we are not with them. Sometimes we are even back home later than usual but we know for sure that they are waiting for us.
Nowadays, technology is changing our way of life. Video calls, WhatsApp and social networks allow us to know more about the daily life of our family and friends than we used to. And of course, new technologies are also here to help us to be more connected to our dogs. "Furbo, dog camera" is created with this aim. "Furbo" is a smart camera for dogs that allows you to see, talk and throw treats to your dog. This premium quality camera is full of design, just like our HANNIKO products. It's designed to look like a decorative vase that perfectly fits with the decoration of any house. And its mobile App is very simple to install and to use, you will immediately find out how it works.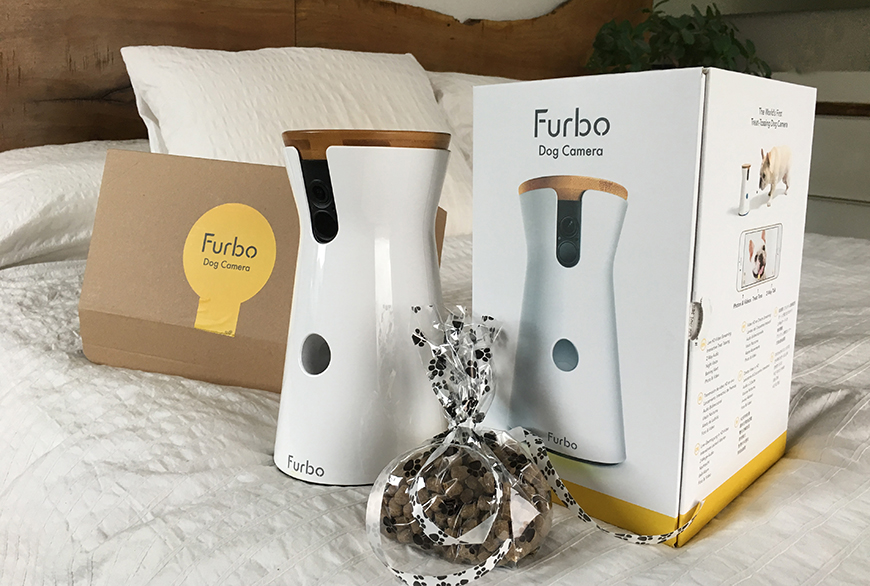 They are usually sleeping
When we are not at home, most of the time our dogs are sleeping. Occasionally they get up to stretch their legs, drink some water and lie down again. Some strange sounds make them wake up and bark sometimes, but that, especially depends on the character of the dog and his age. If the dog is as nervous as our Kira is, he will be more restless, but if he is as calm as Otto, he will not get out of bed even if a bomb falls on top of the house.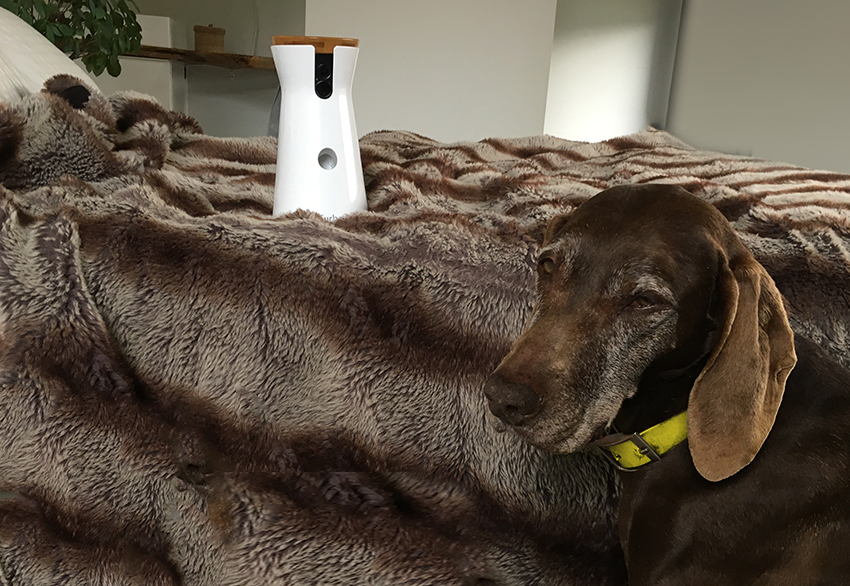 With a dog camera like "Furbo", you will know how your dog behaves when you are not at home. For example, in the HANNIKO house we discovered that Kira, at first, was scared and did not trust that new thing with lights that spoke to her, but as soon as it began to drop food, she loved it. The way to get to Kira's heart is through her stomach!
On the other hand, Otto was looking at the camera with a surprised face, wondering "I don't understand anything, who's speaking to me? Are we playing hide-and-seek or what?". But when "Furbo" started throwing those little balls of feed, he forgot everything and he began to eat!. The only problem is that for Otto we need the new "Furbo" XXL model that throws big sausages, because he's insatiable.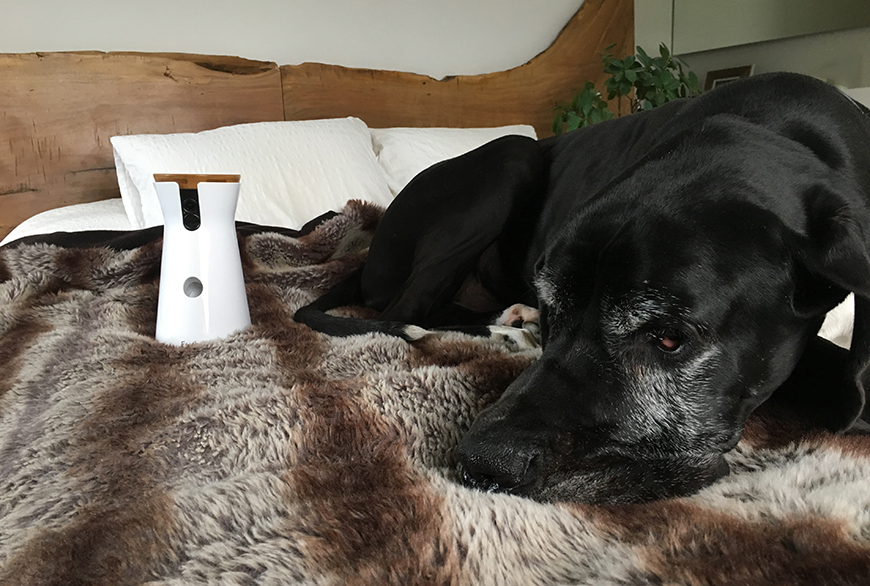 Truly, our dogs spend a lot of time waiting for us at home and with this type of cameras and with similar technologies, nowadays we have the possibility of not feeling so bad when we are not with them. More than a tool to calm our dogs, it's a great way for us, the owners, to always be with them.